Artists
"These scenes made me a painter," John Constable observed. Our patron, the distinguished author, Ronald Blythe, could tell you where Constable sat to sketch Stoke by Nayland church for one of his "six footers" and that one of his favourite viewing spots was on Gun Hill, Dedham.
The Stour valley also has a strong connection with the painter Thomas Gainsborough and our Society is in the process of campaigning for the Area of Outstanding Natural Beauty which protects the Dedham Vale to be extended westwards to protect Gainsborough country.
The Vale also has strong associations with 20th century painters, through Paul Nash and his brother John who painted in the area for half a century and left a record of the agricultural changes they had seen. Sir Alfred Munnings made his name elsewhere, but in his mature period and when he was President of the Royal Academy he lived in Dedham and his home, Castle House, is now a gallery of his work.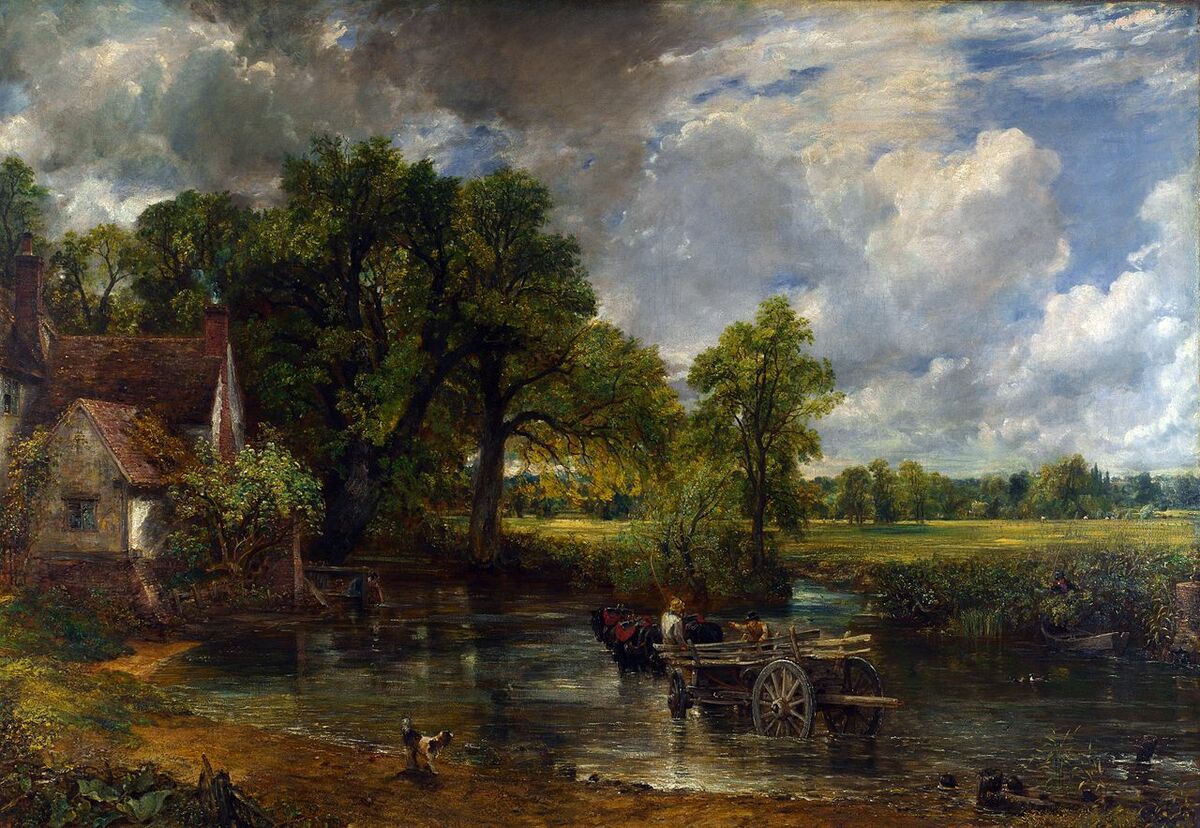 The Hay Wain (1821)

John Constable 1776 - 1837

One of Britain's greatest ever artists, John Constable RA (1776 - 1837) was born & bred in the Stour Valley. He was son of a wealthy corn merchant & owner of Flatford Mill and, later, Dedham Mill. And here around his home John Constable painted most of those famous landscapes in the National Gallery, the Royal Academy & Tate Britain like The Hay Wain, the Cornfield, the Leaping Horse & Flatford Mill. Which is why the term 'Constable country' is synonymous with the Dedham Vale. 'I should paint my own places best', he wrote to his friend John Fisher in 1821, 'painting is but another word for feeling.'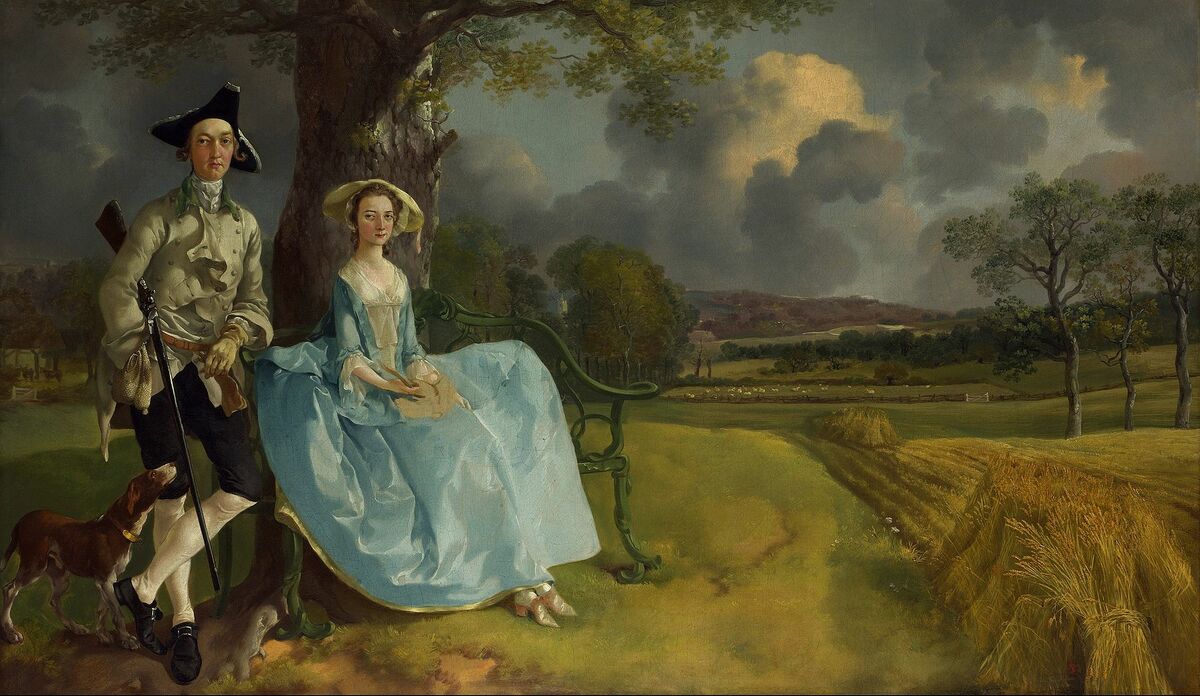 Mr & Mrs Andrews (1750)
Thomas Gainsborough 1727-1788
Born in Sudbury on the Stour Valley near the west end of the Dedham Vale AONB, Gainsborough was one of the earliest native painters to produce serious landscapes. Many of his greatest works were based on the Suffolk countryside, characterised by the flatness, open fields, wooded copses and rutted roads, with which he was familiar. Exemplified by works like Tate Britain's Wooded Landscape, the National Gallery's Cornard Wood, and of course, the setting of Mr & Mrs Andrews.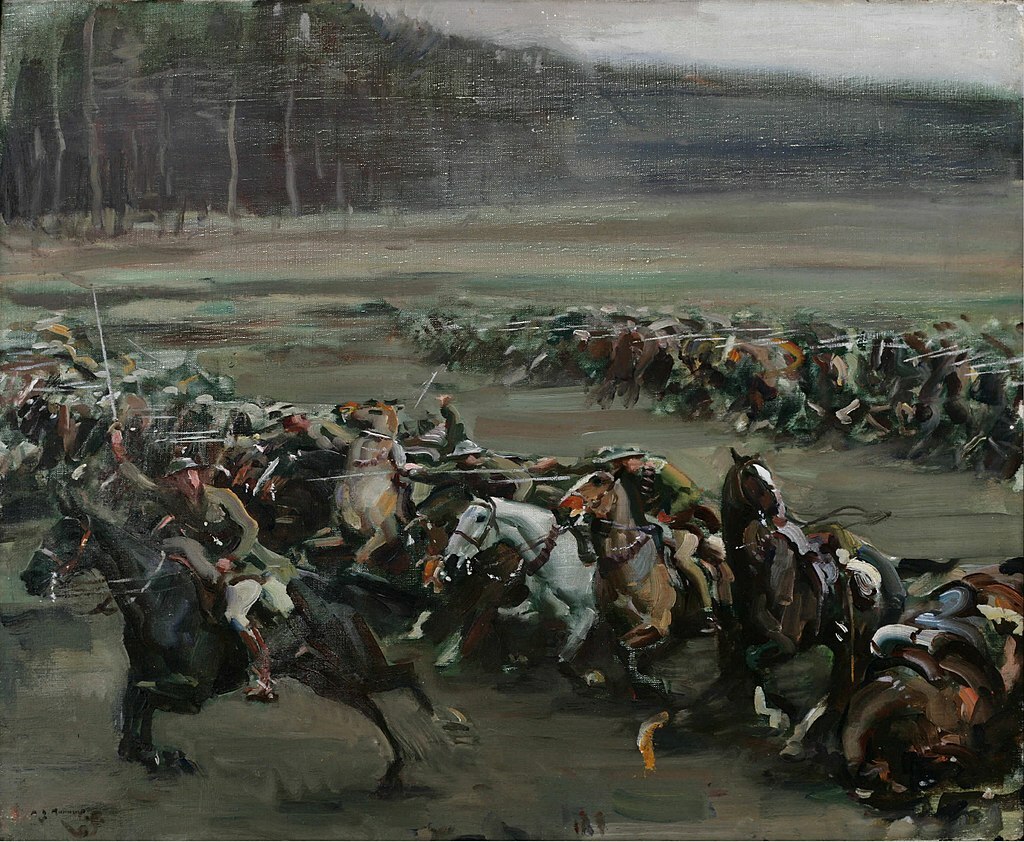 Charge of Flowerdew's Squadron (1918)
Sir Alfred James Munnings KCVO 1878 - 1959
Another son of a miller, Munnings was born in north Suffolk & from 1919-1959 lived & painted in Dedham. Famous as one of England's finest painters of horses & as a war artist, he also left a large collection of landscapes of the Stour valley - notably white Canoe on the Stour - many of which can be enjoyed at the Munnings Museum in Dedham.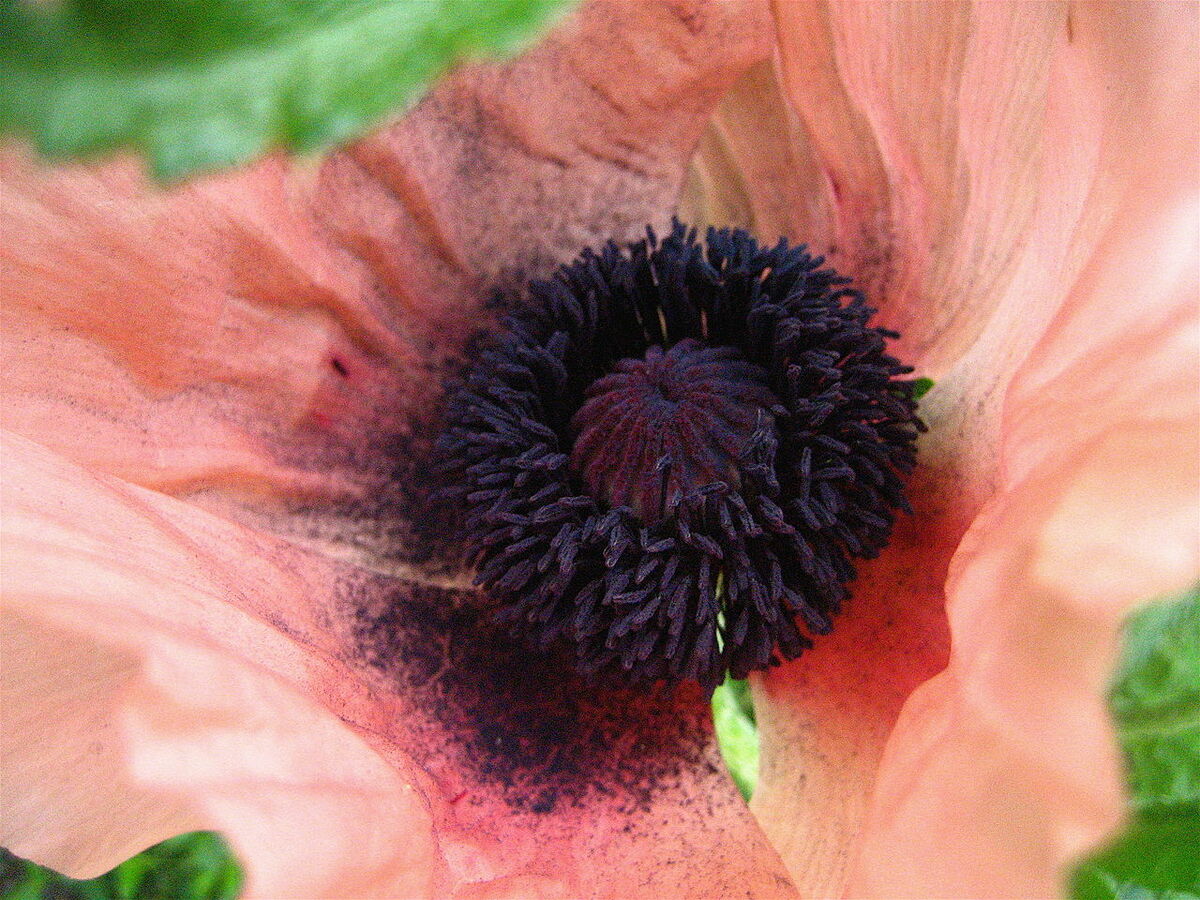 Papaver orientale 'Cedric Morris'

Sir Cedric Lockwood Morris, 9th Baronet (1888-1982)
Morris was a post-impressionist artist, art teacher & plantsman, who lived most of his life in Suffolk. From 1939 he ran the East Anglian School of Painting and Drawing at Benton End teaching the likes of Lucian Freud & Maggi Hambling. Famous for painting his own extraordinary collection of irises, his works also include several landscapes set in the Dedham Vale AONB like his Stoke by Nayland Church now in the National Museum Cardiff.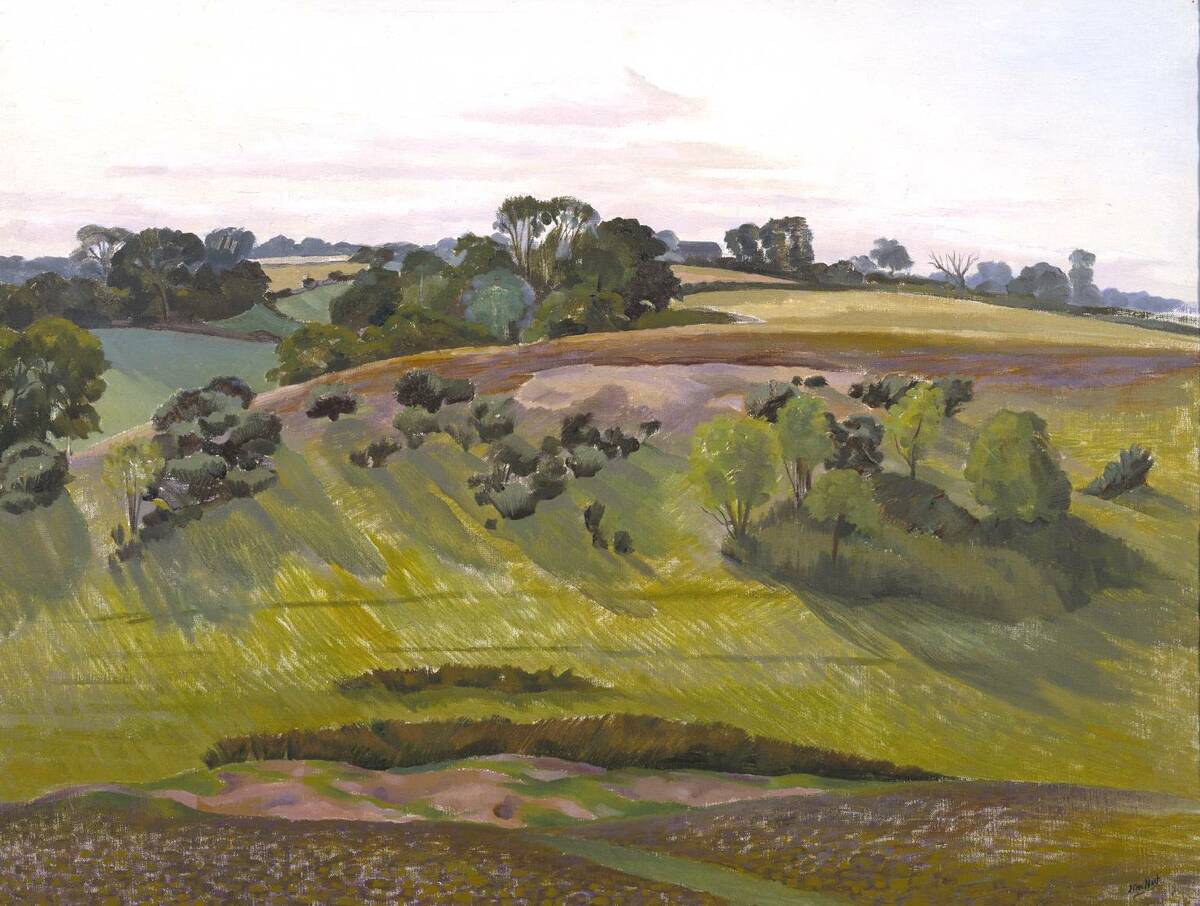 A Suffolk Landscape (1937)
John Northcote Nash CBE, RA 1893-1977
Nash was a British painter of landscapes and still-lives, and a wood engraver and illustrator, who from the 1920s frequented the Stour Valley until moving to live there in 1943 famous for his Over the Top portraying the action in which the 1st Battalion Artists' Rifles lost sixty-eight of eighty men killed or wounded during the first few minutes: Nash was one of the twelve spared by the shell-fire. But he is equally well known for his gentle Stour Valley landscapes - like the Barn Wormingford in the Royal Academy, Disused Canal at Wormingford in the Tate & his Late Summer at Stoke by Nayland now in the Bristol Museum.