Kids Corner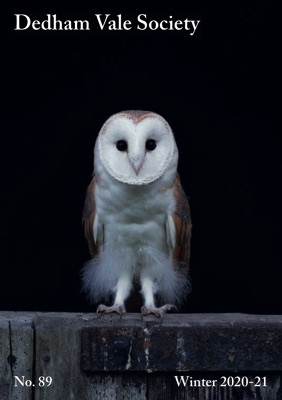 The DVS works with lots of other organisations to help preserve the beauty and tranquility of the Dedham Vale. The Dedham Vale and the larger AONB is a special place not just because it is a beautiful landscape, but because of the breadth of flora (plants) and fauna (animals and insects), it supports across its broad mix of habitats.
Did you know we have polecats and barn owls in the Vale? Have you ever seen one? What about other animals like fallow deer, foxes, otters, kingfishers, red kites, turtle doves, river trout, even the humble - but now rare - dormouse or a brown long-eared bat? All are resident within the AONB and some are endangered. Likewise for a number of rare plants and trees like the majestic black poplar or many of our ancient wildflowers. It is important we do all we can to help preserve the environment and protect the habitats for these species.
If want to know more about the Dedham Vale, find out more about how you can volunteer or simply find fun stuff to do in the Vale and nearby then there are lots of options for you to consider. The following links will take you to just some of them.
Go Wild in the Stour Valley River Stour Trust Day Out with the Kids Essex Live - Best things to do in Essex with your kids